Legend
By Marie Lu
What was once the western United States is now home to the Republic, a nation perpetually at war with its neighbors. Born into an elite family in one of the Republic's wealthiest districts, fifteen-year-old June is a prodigy being groomed for success in the Republic's highest military circles. Born into the slums, fifteen-year-old Day is the country's most wanted criminal. But his motives may not be as malicious as they seem.

From very different worlds, June and Day have no reason to cross paths—until the day June's brother, Metias, is murdered and Day becomes the prime suspect. Caught in the ultimate game of cat and mouse, Day is in a race for his family's survival, while June seeks to avenge Metias's death. But in a shocking turn of events, the two uncover the truth of what has really brought them together, and the sinister lengths their country will go to keep its secrets.
Genres: YA, Dystopian, Romance, Science Fictin, YA, Action, Adventure, Mystery
Published: November 29, 2011
Series: Legend by Marie Lu
My Rating: 5 stars!!
What....how...Oh my gosh...wow!!!!

I haven't read a dystopian this-yeah, I'm going to use this word-amazeballs since Hunger Games. This one probably TIED with it. TIED! With HUNGER GAMES! Which of course means that the book was basically flawless in every way.

Day is my new book boyfriend. He's totes swoon worthy. (Yeah, I just used the words totes; whatcha gonna do 'bout that? Huh, huh? Just kidding of course.)He's so awesome! I've always loved reading about criminals that do good, and Day is exactly that. He loves his family, he's ADORABLE, and he's pretty much like a ninja.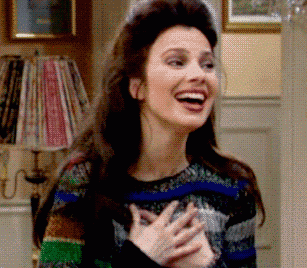 We also have June. Another kick-butt main character! I liked her a lot. She and Day were a lot alike, I'll admit, but that wasn't a problem for me.

I'll admit, I got REALLY into this story, with it's super-fast paced action, great characters, and suprises and twists at every turn. For example, when June found out that Day didn't actually kill Metias, I was so happy because it meant that they could be together! And my heart was aching for Day at the end of the book.

Also, the setting for Legend is extremely interesting. Colonies vs. Republic, United States split. One thing I would have liked to know was; what the heck happened that we split up? This normally doesn't bother me in Dystopians; I actually like when the author leaves it to the reader's imagination, but I feel like there's the potential for an awesome story behind that question. Well, maybe it'll get answered in the next books.

OH! One more thing! I am completely AMAZED at how Marie Lu was able to make me like Metias, even though he's, well, dead for most of the book. I don't think any author's been able to do that to me before! She put in these little tidbits about his relationship with June, and I just felt so heartbroken that he was gone.

So, if it isn't already obvious, I seriously loved this story. I'm hopefully getting Prodigy soon!

Note: I heard this might become a movie! But so help me, if they screw this up, I will be FURIOUS.