Stacking the Shelves is hosted by
Tynga's Reviews
and is a great way for bloggers to showcase what books they got during the week!
As you can see, I went a bit crazy at the library this week. Two separate trips to two separate libraries...and I ended up getting most of the books that I've been dying to read for the past month. *Happy dance* Not included is
To All The Boys I've Loved Before,
because I've already read it. The review for it will hopefully be posted this week...it was one of those 'mixed feelings' kind of stories. Anyway, here is the list of the books shown above:
Scarlet by Marissa Meyer
Cartwheeling In Thunderstorms by Katherine Rundell
Pivot Point by Kasie West
This Song Will Save Your Life by Leila Sales
Jackaby by William Ritter
Rebel Belle by Rachel Hawkins
The 5th Wave by Rick Yancey
I also got a lot of Netgalley ARCs this week...I am so excited to read all of them.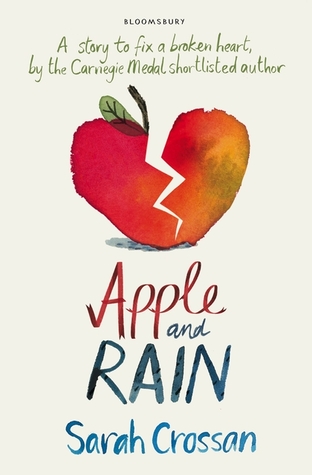 Apple and Rain
On the Blog Last Week:
Review: Paper or Plastic
Review: The Question of Miracles
Review: All The Answers
Review: Out of the Dragon's Mouth
Review: Painless
Review: The Kiss of Deception
Discussion: 5 Reasons Why Mary Sues Make Terrible for MCs
Phew! This is my biggest haul in a loooong time. What did you all get this week? Have you read any of these? Let me know in the comments below.